Water Bottle
While this should be a no-brainer, many of us are probably guilty of not staying properly hydrated. When you live a busy life it's easy to forget to drink the recommended 2 liters of water a day. There are plenty of water bottles on the market so find one that works with your carry system and holds a decent amount of water.
Snack
We usually know when/where we're going to have our next meal, but it doesn't hurt to be ready when hunger hits. Have a snack that is healthy but also has a bit of sugar to make the perfect pick-me-up when you need a quick boost of energy.
Headphones
A good pair of headphones is worth their weight in gold. Whether you're listening to your favorite music or catching up on the latest episode of a podcast, you'll want to have some decent sound. Getting a set of Bluetooth headphones will also help eliminate some of the tangle that happens with cords.
FREE T4
The FREE T4 multi-tool doesn't take up much real estate in your pocket or backpack which is just one of the many great reasons to keep this tool on you. Whether you're using the tweezers to remove a splinter, needing to pry something open, or tighten a loose screw, the T4 has all the features you need for your day-to-day life in one sleek and compact tool.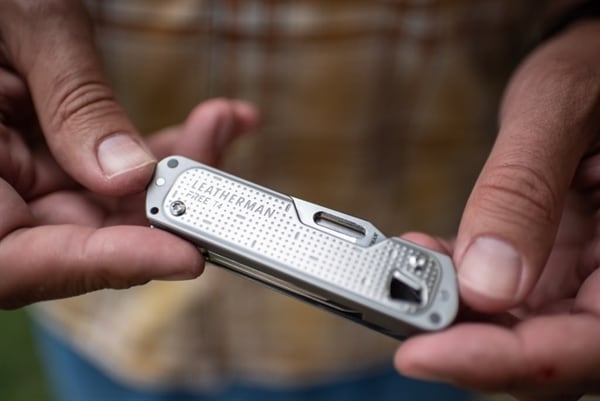 Pen/Paper
While writing may seem a bit archaic in this digital age, batteries and devices are not immune to failing us and sometimes you just need to make a quick list or sketch. Plus, many people find that writing something down helps to burn it into memory. There are plenty of options for small everyday note pads that can easily fit in your pocket. Accompany that with a decent pen and you're good to go.
Ibuprofen/Paracetamol
This is one of those items you won't need often (hopefully), but you'll be glad you have it when that time comes. Nothing is worse than a headache that drags on throughout the day or when a light injury comes up that can result in swelling. Nip that in the bud with a couple tablets of ibuprofen or paracetamol.
Sunglasses
If you plan to spend any time outside you'll want to have some sunglasses. It's definitely worth it to get a quality pair that are comfortable, lightweight, and polarized. You're only born with one pair of eyes so take care of them.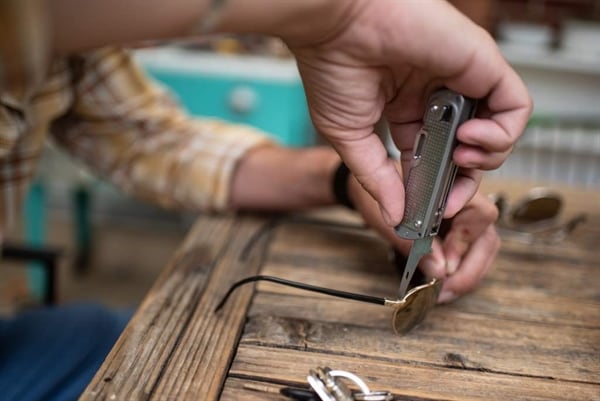 Phone Charger/External Battery
With the amount of time we spend on our phones and all the ways we use them it comes as no surprise that the batteries die on them. Nobody wants to be the guy asking to borrow a charger from somebody, or worse, have to ask people at a random business if they can charge your phone for you. Throw a spare cable, plug in, and an external battery pack with your gear and you'll be very happy you did.
Sunscreen
Even if you're outside for just small amounts of time throughout the day it's still a good idea to carry sunscreen on you. It's quite possible that you could find yourself spending more time outside than you had originally planned and if you don't have a hat to protect yourself from the sun then the sunscreen will really save the day. Even if you aren't concerned about sunburns having UV protection can also help with preventing aging and possible damage such as skin cancer. Bonus points if you carry SPF lip balm!
Small Pouch
Storage is critical to optimize your everyday preparedness kit. Keeping everything organized in a small pouch or tool roll allows you to easily integrate it into your backpack, tote or carry-on luggage.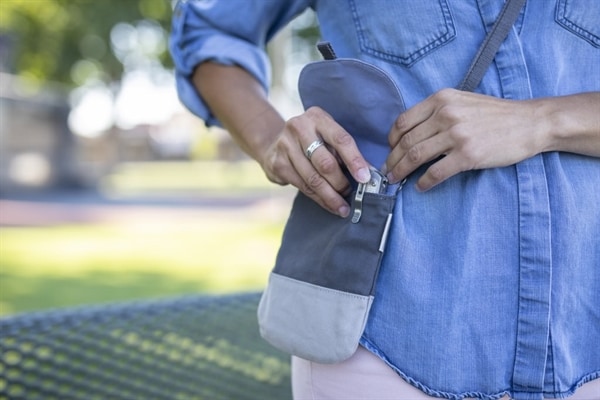 Making minor adjustments to your everyday carry can take you from ill-equipped to everyday hero. While this list could vary depending on your routine, we hope you'll walk away not only physically prepared, but also with the mindset to take on any surprises that may come your way.
Disclaimer: This preparedness kit is a suggested guideline compiled by Leatherman Tool Group, Inc. Leatherman does not guarantee users to be safe or free from hazards associated with these activities. Please consult medical personnel in the case of an emergency.